New forest trails to be created thanks to local charity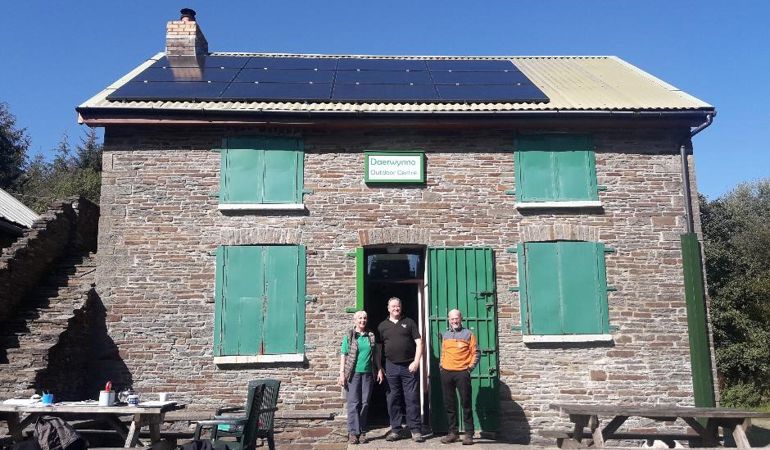 Natural Resources Wales (NRW) are teaming up with the Daerwynno Outdoor Centre to set up new trails in the Llanwynno woodland near Ynysybwl.
The new routes, which are located within land on the Welsh Government Woodland Estate (WGWE), will include trails for horses, runners and cyclists.
The project is part of a community management agreement between NRW and the Ynysybwl Regeneration Partnership.
Daerwynno Outdoor Centre will be lending their experience to the scheme and applying their extensive knowledge of the area to help create the trails.
Daerwynno is a registered charity that offers several outdoor activities and educational courses within Llanwynno woods, including orienteering, team-building and wildlife studies.
The charity is run by volunteers Jill and Wynford Price, who have helped to maintain the forest for years.
Jill Price commented:
"This is a very exciting time for all involved. The ideas and motivation have come from the community and we are fortunate to be in a position to assist the development of these trails to encourage people to enjoy such a wonderful asset."
Rhianon Bevan, land management team leader at NRW, added:
"Llanwynno woodlands is one of many beautiful places in Wales and these new trails will mean it's more accessible than ever.
"These new routes will mean more people can enjoy the wellbeing benefits of being in and around nature as well as hopefully bringing a boost to the local economy with the increase in visitors.
"We're thrilled to be working with Daerwynno on this project and can't thank them enough for the time and effort they've put into helping us maintain the forest over the years."
Work on the trails is expected to begin early next year.