It's time for some Acorn Antics!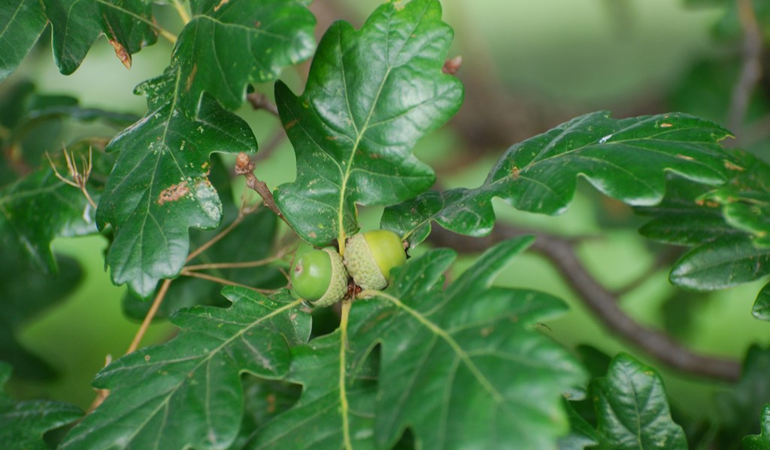 Natural Resources Wales (NRW) is asking education and learning groups to get outside and collect acorns.
The annual Acorn Antics project helps NRW plant more trees which have been grown from local seeds.
It also gives young people the opportunity to learn about, and connect with, the natural environment in Wales.
Ffion Hughes, Specialist Advisor: Education, Learning & Skills, Natural Resources Wales said:
"Re-planting trees in the area they were found as acorns means they are better suited to the local conditions and provide the greatest benefit to local wildlife. 
"The project also gives people the chance to get outside and learn about our natural environment, while helping to protect it at the same time.
"Once again, we're teaming up with schools and education groups to develop activities that can teach learners about the environment while they are collecting acorns."
Seed collections can be organised by all sorts of education and learning groups such as, schools, Brownies, Scouts or Young Farmers.
People can also get involved by donating acorns to their local group or inviting them to collect acorns from their land.
Ffion continued:
"Oak trees provide a home for wildlife and help reduce the effects of climate change by taking in carbon dioxide from the atmosphere - they can also help reduce flood risk and create great places for people to relax and enjoy the outdoors.
"We hope that lots of groups will want to get outside, raise some money, and help ensure there will be plenty of Welsh oaks for the future."
People interested in taking part in Acorn Antics need to email education@naturalresourceswales.gov.uk to register their interest before organising their collection.
The acorns need to be dropped off at one of the designated NRW offices by the 23rd October, 2019.
NRW will pay up to £4.40 per kilogram depending on the quality of the acorns.
They will be sent to the Forestry Commission nursery in Cheshire where they are grown into saplings before NRW replant them in Welsh woodlands and forests.
NRW manages 126,000 hectares of woodland in Wales and provides around 770,000 tonnes of timber to the industry each year.
The Acorn Antics project will contribute to NRW's overall programme of planting around three million trees, made up of 35 conifer and broadleaf species, in Wales this year.
More information and educational resources can be found on the NRW website: www.naturalresources.wales/acornantics.
People can share their #AcornAntics photos with @NatResWales on twitter.