Heavy rain predicted to cause flooding impacts in Wales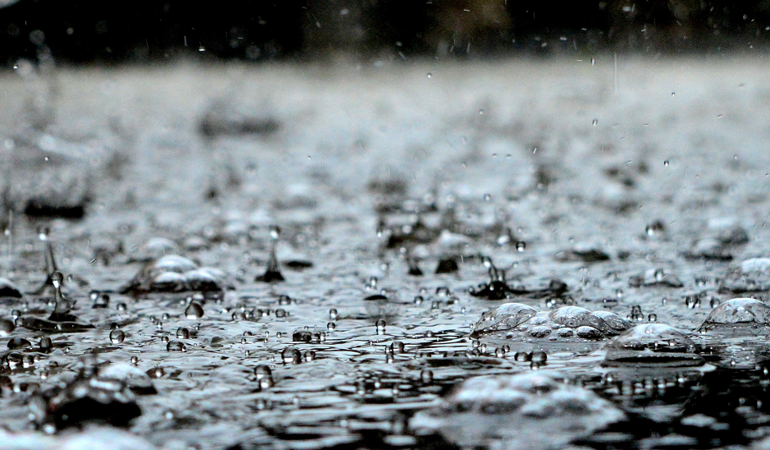 Natural Resources Wales (NRW) is advising people to be vigilant and to know their flood risk as heavy rain is predicted to cause flooding across South and Mid Wales today (Friday 18 December) and into Saturday, with parts of South Wales set to feel the worst effects.
An amber weather warning has been issued by the Met Office for heavy rain expected between 9am on Friday and midnight, extending across the South Wales Valleys and includes Neath, Pontypool, Caerphilly, Merthyr Tydfil, Ebbw Vale and Cwmbran.
A yellow weather warning for rain is also in place for an extensive area of South and Mid Wales covering large parts of Powys, Ceredigion, Carmarthenshire and Pembrokeshire.
Flooding from surface water and rivers is expected with rain falling on already saturated ground and swollen rivers.
NRW currently has one flood warning in place for the River Ritec at Tenby and a further 30 flood alerts in force across other parts of Wales. Further alerts and warnings will be put in place if rivers reach trigger levels.
Emergency response workers from NRW are working with partners across key sites, checking defences are in good working order and ensuring any drainage grids and screens are clear to reduce the risk to people and their homes. NRW is also urging people to play their part in protecting their properties by knowing their flood risk and by keeping up to date with flood alerts and warnings triggered in their areas via the NRW website.
Sean Moore, Duty Tactical Manager for Natural Resources Wales said:
"The band of heavy rain spreading across parts of Wales on Friday and into Saturday is expected to bring flooding impacts and disruption to many areas of South and Mid Wales.
"We have teams out checking defences and monitoring river levels alongside Met Office advice to forecast flood risk and we will update our flood alerts and warnings as appropriate.
"We are urging people to keep a close eye on weather reports and on the NRW website for details on any potential impacts in their areas. We're also advising to take extra care when travelling as conditions could be hazardous."
The heavy rain is predicted to continue throughout Friday and into the evening with some heavy showers also expected to fall on Saturday.
Information on what to do before, during and after a flood is available on the NRW website.  The new service on rainfall, river and sea levels is also available on the website with flood alerts and warnings updated every 15 minutes at www.naturalresources.wales/flooding