Connect with nature for your mental health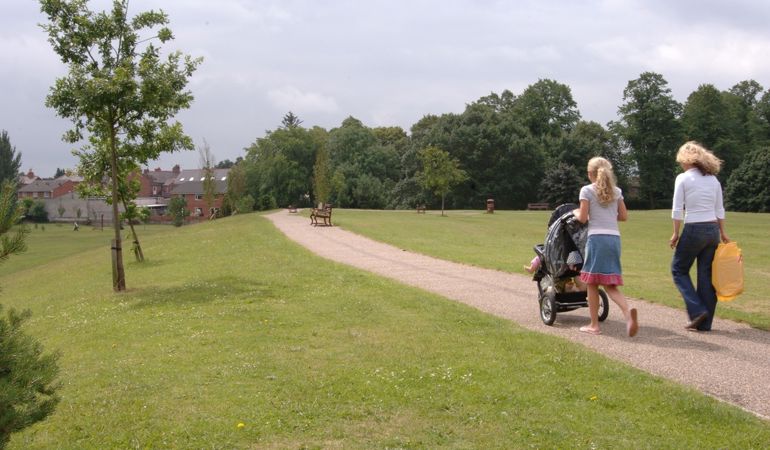 "What is life if, full of care, we have no time to stand and stare" William Henry Davies
Over the last year, the pandemic has shown us that connecting with nature can give us strength in the darkest of times.
Natural resources play a vital part in our day-to-day physical and mental wellbeing – providing the places and spaces for us to enjoy healthy connections with nature and other people. 
According to the Mental Health Foundation, being in nature is known to be an effective way of tackling mental health problems and of protecting our wellbeing – in short, nature is central to our psychological and emotional health.
The Office for National Statistics has recently reported that around 9 in 10 people agreed that natural spaces are good for mental health and wellbeing. More than 40% noticed that nature, wildlife, and visiting local green and natural spaces have been even more important to their wellbeing since the coronavirus restrictions began.
The Mental Health Foundation's research on how people coped with the pandemic, showed that one of people's top lockdown coping strategies was to go for a walk outside, and 45% of people said that being in green spaces had been vital for their mental health.
Wider studies found that during lockdowns, people not only spent more time in nature but were noticing it more too. Even looking at nature made people feel better, with hits to wildlife webcam websites increasing by over 2000%.
Experience, share and talk about nature
This Mental Health Awareness Week (10 – 16 May 2021) why not try to make a point of connecting with nature every day by noticing your surroundings with all your senses.
You could stop to listen to the birdsong, smell the freshly cut grass, take care of a house plant, notice any trees, flowers or animals nearby. Take a moment to appreciate these connections.
If you are unable to get outside, you can enjoy watching nature at home with our Osprey nest webcam at Hafren Forest.
Inspire others to connect with nature by talking about your experiences. Share your images, videos or sound recordings of the nature on your doorstep and how this made you feel, using #ConnectWithNature and #MentalHealthAwarenessWeek hashtags on social media.
#WalkThisMay to good mental health
Throughout May, the Mental Health Foundation are encouraging us all to Get Active, Take Action, by completing 30 minutes exercise a day.
If you're looking for inspiration to get active in natural spaces, try our Days Out pages for waymarked walks in woodlands and National Nature Reserves throughout Wales, or for longer walks take a look at the Wales Coast Path and National Trails.
If you follow us on social media, look out for our suggestions of walks with good spring flower displays this month.
A brisk walk is great way to help your mental health:
walking makes you feel energised, boosting oxygen to every cell in your body
walking makes you feel happier by releasing feel-good endorphins that reduce stress and anxiety
walking helps preserve your memory and prevent dementia as you age
Lift your mood naturally
It's not all about exercise though. Just getting outside and being in natural spaces can have a positive effect on your wellbeing.
Find the green and feel serene – being around plants and trees has been shown to have a calming effect on the part of the nervous system responsible for stress and anxiety.


Daylight helps a good night's sleep – daylight exposure helps to regulate the brain's melatonin and serotonin levels, which are fundamental for sleep.


Explore from your front door - a change of environment can be a really good way of de-stressing and forgetting about some of the things that may be weighing on your mind.


Switch off at home - if you're working from home, making time to get outside can help set a boundary between work and home life.
The pandemic has shown us that we have a fundamental need to be close to nature. Throughout human history, we have been part of nature, connected with it. This Mental Health Awareness Week grow your own connection with nature by taking time to notice and enjoy the nature around you.