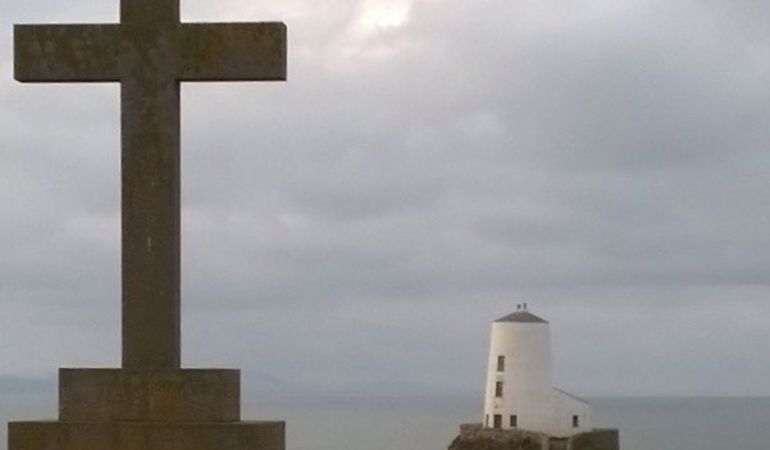 Wales is an ancient landscape, with thousands of years of history and myth but it's also a great place to enjoy here and now.
Just about every lake, rock and hill in Wales comes with its own legend attached and many of these special places are looked after by Natural Resources Wales (NRW).
It has picked its top 10 places for you to explore the landscapes which inspired some of Wales's ancient stories.
Mary Galliers, NRW's Recreation Marketing and Tourism Officer said:
"This year has been designated as the Year of Legends in Wales, and the dramatic and stunning Welsh countryside provides the perfect backdrop to many legendary tales.
"We've selected five walks with legendary links set in woodlands or National Nature Reserves and a further five along the Wales Coast Path or on a National Trail which all have a link with local folklore or a famous legend. 
"Follow in the footsteps of King Arthur at St. Govan's chapel in Pembrokeshire, or gaze up at the giant's seat from the foothills of Cadair Idris National Nature Reserve.
"Listen to the story of Susie the witch who sent an evil local lord's hunting hounds to their death in Coed y Brenin Forest Park, or set off on a walk in South Wales to find the entrance to a fairy kingdom amongst the waterfalls.
"To help plan your visit to our woodlands and National Nature Reserves you can find out more about walking trails and listen to the stories associated with each one on our PlaceTales smart phone app.
"As well as enjoying a great day out, you will be doing your health good too, as people who are active and enjoy the outdoors are more likely to have longer, healthier and happier lives."