Work to ensure Llyn Tegid remains safe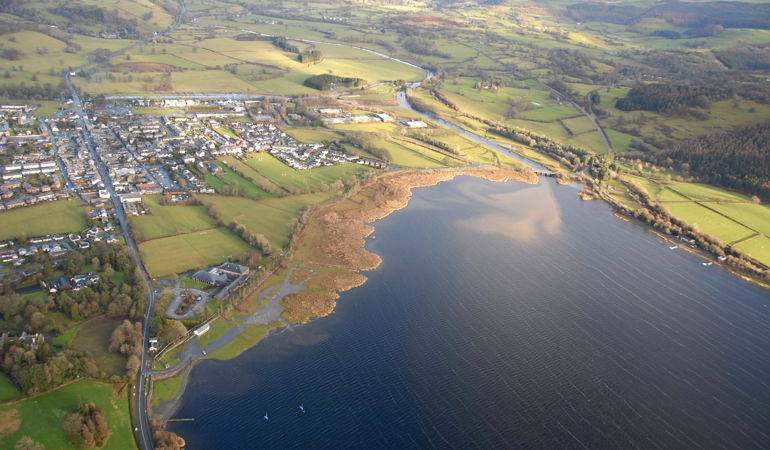 Work to make sure Wales' largest natural lake remains safe in the long-term is up for discussion.
Natural Resources Wales (NRW) is to hold a drop-in session in Bala to discuss the work being planned to make sure Llyn Tegid in Gwynedd can continue to withstand extreme weather now and in the future.
The drop-in session will be held in Penllyn Leisure Centre LL23 7SR on Wednesday 18 July 2018 between 2pm - 7.30pm
The event is an opportunity for local people to learn more about the proposed work and for NRW to listen to the community's views and requirements as the scheme is designed.
The lake's embankments, which give vital protection from flooding to the town of Bala, are regularly inspected by NRW to make sure they remain safe.
At the last inspection, some issues were raised, although there are no immediate concerns.
The work is likely to involve strengthening the embankments and improving the lakeshore stone wave protection.
To progress, this would involve having to remove self-seeded trees, mainly ash, which are growing in the current embankments and weakening them.
If this is the case, the overall project would also include planting trees elsewhere in the vicinity to mitigate for the trees lost.
The huge environmental value of the area and its importance to the local community, recreation and tourism will be fully considered as the work is planned.
Matthew Jenkins, NRW Project Manager for Llyn Tegid said: "It's early days for the project. But we are committed to keeping communities safe from flooding and are eager to work with the community and listen to their views as we design the proposed scheme.
"Opportunities to improve the environment and recreation opportunities would also be explored.
"Construction is extremely unlikely to start until 2019 and will be managed to minimise disruption to the local community."