Wanted – a name for a new community woodland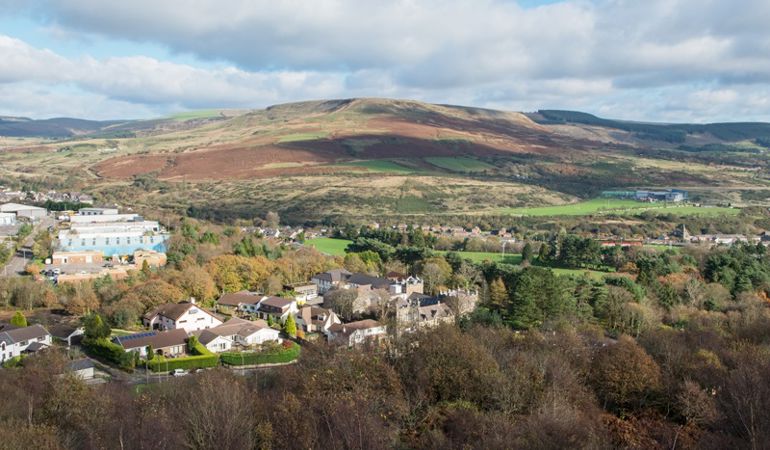 A project to create a brand new community woodland on a former colliery site in the Llynfi Valley needs your help.
Natural Resources Wales (NRW) is working with the communities of the Upper Llynfi Valley to develop a community woodland on the former Coegnant Colliery and Maesteg Washery sites.
The new woodland, which is funded by the Welsh Government Nature Fund will not only improve the environment of the Llynfi Valley by increasing biodiversity, reducing water run-off and absorbing pollution but will also encourage people to spend more time outside and increase their activity levels.
Geminie Drinkwater, NRW project officer, explained:
"For the last nine months we have been working with the local community to develop plans to create a woodland which will be a place for people to relax, exercise and socialise in a tranquil setting.
"We will be planting more than 60,000 trees across 30 hectares of the site which will include a mixture of broadleaves, fruit and ornamental trees which can be enjoyed by people of all ages and abilities throughout the local area and beyond.
"Later phases will include a range of bespoke health trails, sculptures, ponds and a green gym.
"And now, with the work well underway, it's time we gave the woodland a name and we want the public's help to find one."
NRW is looking for suggestions for a name for the new woodland – suggested names may reflect the area's history, its industrial heritage or its future as a community woodland.
Send your suggestions along with your name, postcode and telephone number to llynfi.woodlandnaming@cyfoethnaturiolcymru.gov.uk
The Llynfi project is receiving £600,000 from the Welsh Government's Nature Fund and it also supports the Lynfi 20 project, a group of partner organisations focused on the health and wellbeing of local people,
To find out more about the project visit Bridgend County Council's 'My Green Spaces' website at http://naturalneighbourhoods.co.uk/community