Wales Rally GB given green light to use Welsh forests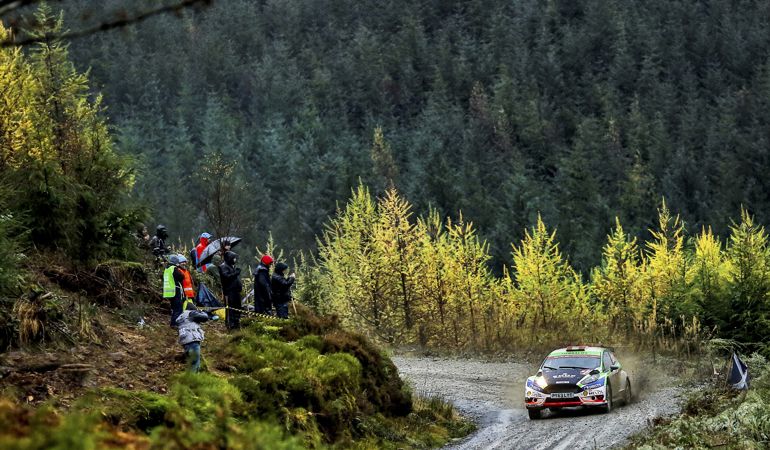 Natural Resources Wales (NRW) and the Motor Sports Association (MSA) have signed a new access agreement which will allow Wales Rally GB to use NRW-managed land for the next three years.
NRW has played a major role in supporting motor sport in Wales for many years, and has a successful working relationship with the MSA in staging events at every level of the sport.
NRW announced earlier this year that it needed to ensure that the cost of repairing forestry roads after rallying events was covered by the rally organisers.  
Popular forest roads in Hafren, Myherin, Clocaenog and Dyfi are all looked after by NRW and will feature in the UK round of the FIA World Rally Championship this October.
Tim Jones, Natural Resources Wales' Executive Director of Operations for North and Mid Wales, said:
"The forest roads we look after have achieved almost legendary status in the world of rallying.
"With more than 84,000 visitors attending this event alone, it is clear that rallying makes an important contribution to our rural economy.
"We hope this new access agreement sends a positive message to the rallying community that NRW and the MSA continue to have a good relationship, and are working together to ensure this important event in the Welsh sporting calendar takes place."
Discussions are continuing between NRW, the MSA and Rally4Wales around the stage rally mileage charges and all parties hope to confirm a successful conclusion in the near future.
Tim Jones added: "We are working hard to find a long term solution to the related matter of stage rally mileage charges. We will continue our discussions with MSA and Rally4Wales to find a solution that will allow fans to enjoy the sport, and ensure the forests of Wales are protected and maintained."
Rob Jones, MSA Chief Executive, said:
"The new three-year access agreement confirms the confidence that MSA and NRW have in each other, and forms the essential platform for us to continue to focus on mileage charges and the wider partnership between our two organisations."