The value of outdoor recreation in Wales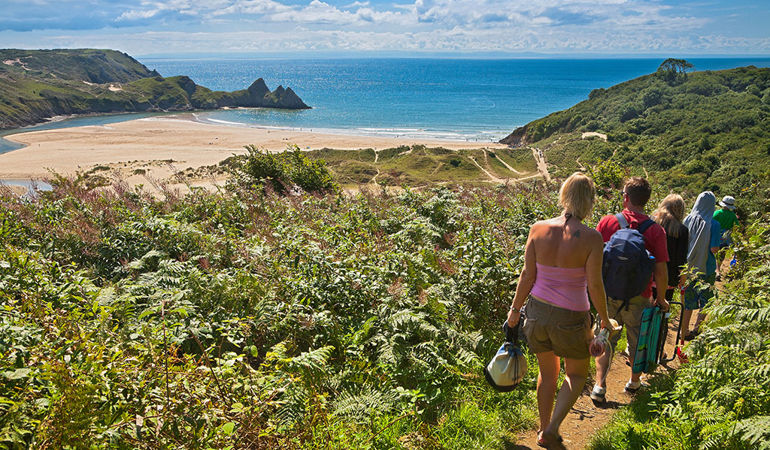 We have published a new report demonstrating how the Welsh outdoors is both widely used and highly valued by people in Wales.
Based on data from NRW's Welsh Outdoor Recreation Survey, it provides a summary of the complex picture of outdoor pursuits in Wales between 2008 and 2015.
The report demonstrates the significant benefits that outdoor recreation brings to the Welsh economy, with £5.6 billion spent on visits to the outdoors by people living in Wales – an average of £12.74 per visit.
It shows how outdoor recreation contributes significantly to physical activity levels in Wales, with exercise and its associated health benefits given as the most important motivation.
The report also reveals how highly people value nature. Nearly half of those questioned said they are concerned about the loss of biodiversity in Wales, and the majority taking at least one action to help protect the environment.
Emyr Roberts, Chief Executive of Natural Resources Wales, said:
"This new report shows why we need to continue working to provide people with opportunities to improve their physical and mental health through outdoor activities.
"Wales has a fantastic natural environment for everyone to enjoy, while also contributing to the local economy and improving the health of the nation.
"We look after lots of beautiful and easily accessible sites across Wales where people can enjoy the natural environment, get active and healthy."
The report shows how participation has changed over time, including what activities people most enjoy and why, and the places people most like to visit.
Outdoor activities are hugely popular, with over 90 percent visiting at least once a year, and more than half wanting to visit more often.
The choice of activities has changed slightly over the years, but walking remains the most popular outdoor pursuit with over three quarters of people enjoying a stroll around the park, a forest ramble or a hike in the hills.
Running is the only activity to consistently increase over the years with more than a quarter of adults taking part.
Cycling is also popular, continuing to attract almost a quarter of people.
The places people visit includes what's on our doorstep as well as Wales' iconic landscapes and coast.
The most frequently visited places are local parks and woodlands, while people would like to go to mountains, beaches and coast more often.
Infographics and pictures bring the story behind the statistics to life in this user-friendly report, which highlights the key points in an easily accessible format.
The new report is available on the our website, along with lots of information about how to get out and enjoy the natural environment.