The future of Kenfig National Nature Reserve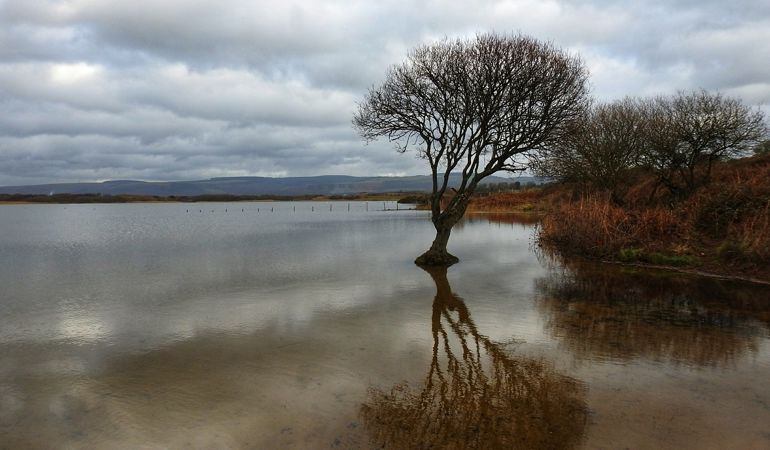 Natural Resources Wales (NRW) is discussing with the Kenfig Corporation Trust the opportunity of taking on a long-term lease for the management of Kenfig National Nature Reserve in South Wales.
The reserve is an exceptional site in conservation terms, comprising about 1,300 acres of managed sand dunes and wetlands on the coastline between Porthcawl and Port Talbot.
It is arguably the most important site in the UK in supporting a significant population of the extremely rare fen orchid. The site also includes the clear waters of Kenfig Pool which, at 70 acres, is the largest natural lake in South Wales.
NRW is currently undertaking due diligence checks after concluding it is best placed to manage the conservation interests at the site.
John Hogg, NRW's Head of Operations for South Wales Central said:
"Kenfig is one of the finest examples of a sand dune habitat in Europe. It's home to many rare species of plants, insects, birds and animals, and it must be protected for future generations.
"Over the past five years the number of fen orchids at the reserve has soared from 200 to more than 4,000, a testament to all the hard work carried out at the site over a number of years.
"Our discussions with the Kenfig Corporation Trust have been very positive and I hope we can secure the future of the site so nature can thrive and people can continue to enjoy such a special place."
Dunes are naturally mobile and this dynamism is essential to maintain the open habitats that support so many rare and declining species.
The area is managed to ensure the dunes are not overcome by dense grassland and scrub woodland which stabilises them. This would result in the loss of much of the important and diverse wildlife.
The lease for the management of the Kenfig National Nature Reserve expires in December 2019.