Reminder to businesses in the River Dee catchment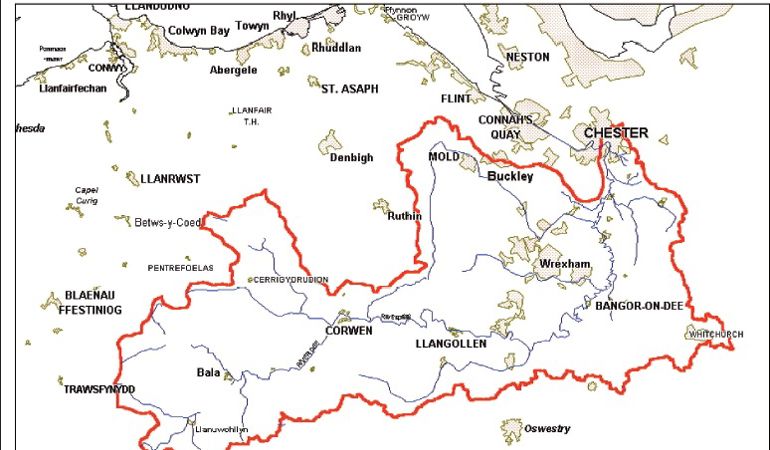 Businesses in the Dee catchment are being urged to take action to protect the environment.
The call comes from Natural Resources Wales (NRW) following a pollution incident in the River Gwenfro near Kingsmill, Wrexham.
Although that incident was dealt with by NRW officers working through the night and this morning to ensure there has been no environmental impact on the Dee, measures need to be taken to avoid similar incidents in the future.
All businesses that store chemicals in the  River Dee Water Protection Zone are required by law to obtain consent from NRW. But many businesses are failing to register, which leaves them open to potential enforcement action.
The River Dee Water Protection Zone extends over 1816km2 and covers the whole of the river Dee from its source in Bala, including all its tributaries.
Once consents are in place, NRW knows exactly which chemicals are stored where, and can work with businesses to ensure safe storage and prevent pollution incidents.
Euros Jones, Duty Manager for Natural Resources Wales said: " Protecting Wales' environment is a top priority for us and we take it very seriously when pollution is reported.
"We urge businesses in the Dee catchment to work with us to protect the environment so that it can continue to support wildlife, communities and the economy. Prevention is always better than cure.
"If anyone is concerned about pollution please report it to us immediately on our incident hotline 0300 065 3000."
 To apply for a consent to store controlled substances of more than 50 litres, go to https://www.gov.uk/government/publications/consent-for-a-controlled-activity-within-the-river-dee-water-protection-zone or ring the Dee Water Protection Zone Consent Officer via 0300 065 3000