Fish killed in pollution incident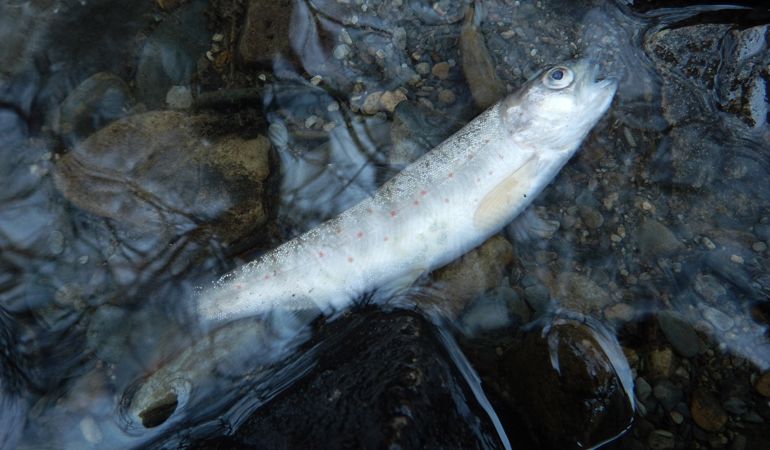 Hundreds of fish have been killed in a pollution incident on a tributary of the river Gwili in Carmarthenshire.
Natural Resources Wales (NRW) is investigating the incident after receiving reports of pollution of the tributary near Llanpumsaint.
About 200 trout, 40 lamprey and hundreds of bullheads have been killed.
NRW officers identified the pollution as slurry from a nearby farm and put measures in place to stop further pollution entering the tributary.
Kimberley Redman, Natural Resource Management Team Leader for NRW, said:
 "Our rivers provide a home to rich, diverse and valuable species of plants and animals so it's important to deal with pollution as quickly as possible.
 "The pollution has had a significant impact on the fish in the river. Following quick action from our officers to identify the source and stop the pollution, it's unlikely that we'll see further impact.
 "Our environment in Wales is the most valuable natural asset we have and it's worth at least £8.8 billion to the Welsh economy every year. Keeping our rivers healthy for people to use and enjoy is a big part of that.
 "If anyone sees pollution, dead fish or fish in distress, please report it to us on our 24 hour incident line 0300 065 3000."