Warning to waste companies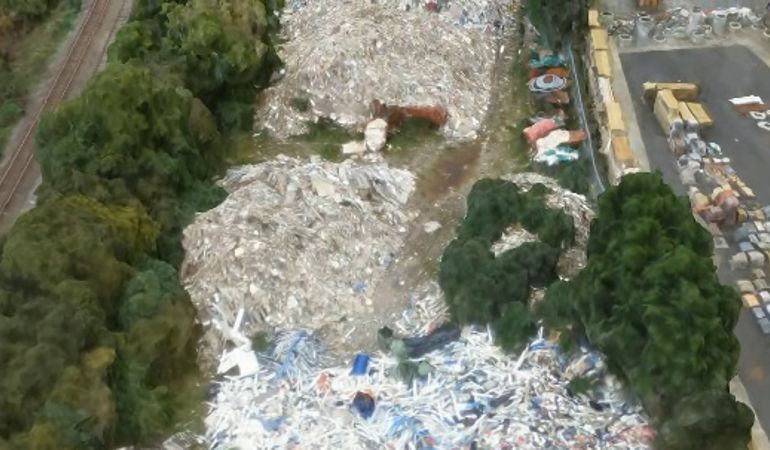 We are strongly advising companies that handle waste in Wales to comply with the rules after the directors of a waste company were ordered to pay a total of £292,000 as compensation for running a waste operation illegally.
The warning comes after the directors of a waste company in north Wales were ordered to pay a total of £292,000 as compensation for running a waste operation illegally.
Patricia Gaffey, Joseph Gaffey and Michael Gaffey, directors of Porthmadog Skip Hire, were each sentenced to 10 months in prison in March 2017 for illegally storing waste and breaching the terms of their environmental permit.
And after a hearing at Mold Crown Court last week, they now have three months to pay £292,000 under the Proceeds of Crime Act or face further prison sentences.
The figure is based on the potential value at auction of the company's assets and the personal assets of all three directors.
We will use the money to pay the costs of clearing the company's yard at Penamser Industrial Estate, Porthmadog.
Now we are strongly advising waste companies to get in touch with our officers to make sure they don't meet the same fate.
Tim Jones, Executive Director of Operations for North and Mid Wales for Natural Resources Wales, said: "We don't want to take companies to court. We'd much rather work with them so they operate legally without harming the environment.
"That's what we did with this company but they failed to take our advice and in the end we had no choice but to take the matter to court.
"Sites such as this pose a very real threat to the local environment, to people and wildlife. So they have to be cleared.
"It's also important that taxpayers don't foot the bill for clearing sites like this one.
"So it's right that the people responsible for creating the situation are also the ones who pay to clear up the mess and environmental threat they leave behind.
"All companies that run waste sites must prove to us that they have the right systems, infrastructure and processes in place before we award an environmental permit.
"This contains a number of clauses about how they must operate, the amount and type of waste they can manage, how it's stored and treated and so on.
"Not complying with these conditions is an offence and we have an enforcement policy in place to deal with those offences.
"We're more than happy to discuss any issues with any waste operator. It's much better to deal with problems before they become serious rather than punish the perpetrators afterwards."
We have been awarded £347,000 by the Welsh Government to clear the site and will use the £292,000 from the compensation order to pay back this award.
It was agreed at Mold Crown Court that the total criminal benefit of the offences was £1,521,304. This means that if the operators have more funds available in the future we can return to the court and apply for further compensation.