NRW investigates pollution incident
Our officers are investigating a pollution incident on two streams in Flintshire.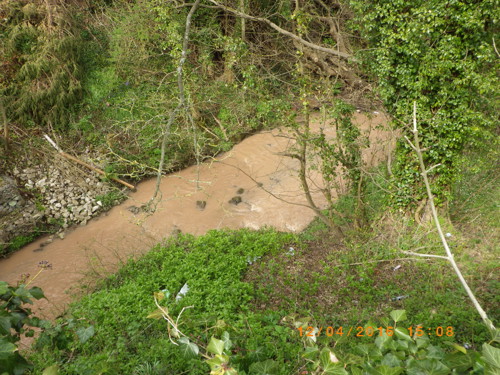 The incident was reported to us yesterday (Tuesday 12 April) by a local person who noticed that water in Alltami Brook and Wepre Brook was discoloured. 
Almost two miles of the watercourses were affected by the material, which appears to be silt.
The pollution has now stopped after our officers identified the source. They have also taken water samples for further analysis and water quality in stream is improving and should return to normal in the next couple of days.
Silt can harm wildlife in rivers and have long-lasting effects on fish spawning grounds as it smothers the gravel in which fish lay their eggs.
There are no reports of fish having been killed in this incident.
Wepre Brook runs through the popular Wepre Park in Deeside and into the Dee, one of Wales' most important fishing rivers and an important source of water. However, there is no known effect on water quality in the Dee.
Steven White, environment officer for NRW, said: "We'd like to thank those who have reported this incident to us so we can take swift action to address it. 
"Our initial assessments show no signs of dead fish or fish in distress and we expect the situation to gradually improve in the next couple of days
"If anyone is concerned about further pollution, or notices any impacts on fish or wildlife, they should report it immediately to our incident hotline on 0800 807060."