NRW fish kill investigation continues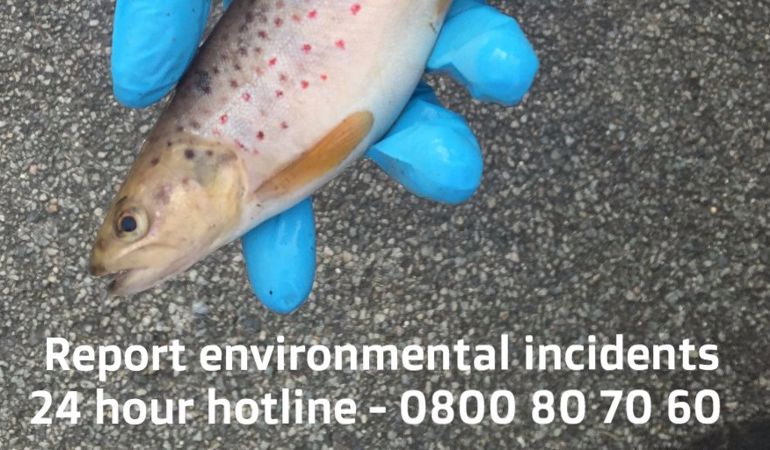 Natural Resources Wales (NRW) officers continue to investigate a pollution incident on Anglesey where more than 100 fish were killed.
Water samples taken by officers from the Afon Cefni in Llangefni have so far not been able to identify the source of the pollution.
However post mortems conducted on some of the dead fish indicates they suffocated.
This would probably be due to a short period where oxygen levels in the river dropped suddenly.
A survey confirms that bugs in the river were largely unaffected – probably because they can survive short periods of low oxygen.
NRW believes that the pollutant has now been washed downstream and that this was a short-term incident.
Huw Jones, Anglesey and North Gwynedd Team Leader for Natural Resources Wales, said: "This incident happened in a busy town centre location with a complex mix of homes, businesses and industry.
"So tracing the source was never going to be straightforward.
"However, our investigations continue and we are monitoring the river closely in case there are further incidents.
"Our rivers provide a home to a rich, diverse and valuable species of plants and animals – and are a valued part of the local environment. It's important to look after them so they continue to support wildlife, our communities and our economy.
"If anyone sees any pollution incidents we'd encourage them to report to our 24 hour incident hotline on 0800 807060."