Natural Resources Wales conclude Llyn Padarn investigation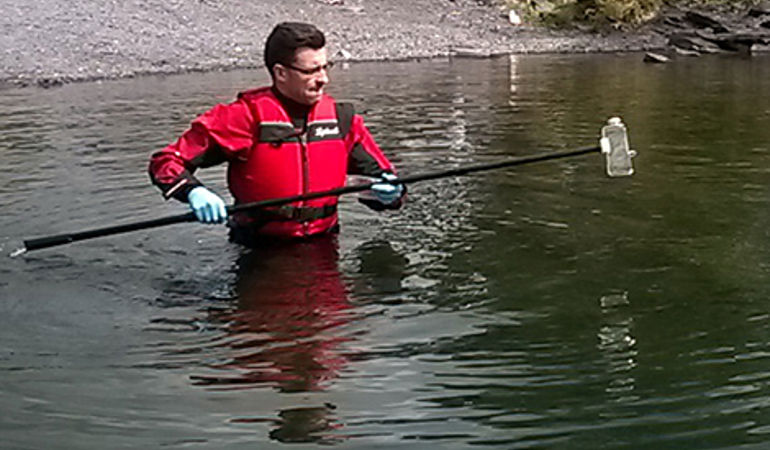 An in-depth report by Natural Resources Wales (NRW) has identified that Dŵr Cymru Welsh Water's treatment works at Llanberis was responsible for environmental damage at Llyn Padarn.
This follows an investigation by NRW looking at environmental damage at Llyn Padarn since April 2007 under the Environmental Damage Regulations.
The report found that the sewage treatment works played a major role in causing environmental damage to the lake which is important to the local economy and as a habitat for Arctic charr.
The damage also contributed to the algal bloom in 2009 which forced the closure of the lake as a safety precaution.
The 140-page report concluded, however, that there was no environmental damage (as defined by the Regulations) to the existing charr population which were in decline before 2007.
Dŵr Cymru Welsh Water have already put in place mitigation measures following action by NRW but the findings will now require further action to be taken by the water company.
Tim Jones, Operational Director for north and mid Wales for Natural Resources Wales, said:
"Llyn Padarn is a fantastic natural resource which provides so much for the people, economy and wildlife in north Wales and needs our protection."  
"It is Wales' first designated freshwater bathing lake scoring "excellent" water quality results this year but there is always room for improvement."
"Through our ongoing work to protect the charr and improve the lake with our partners we will continue to strive to safeguard the population and the habitat they rely on."
Llyn Padarn is an important part of the local economy and home to the iconic fish species the arctic charr, which has been in decline for a number of years.
The report also suggests that other contributing factors are also likely to have led to the decline of the arctic charr, but that these factors didn't contribute to the environmental damage since 2007, which the report has addressed.
As well as the mitigation and in a bid to ensure the survival of the lake's population of rare arctic charr, Natural Resources Wales has set up a breeding programme to increase the numbers of charr in Llyn Padarn.
Initial findings of surveys this year indicate a slight increase in the population but it is too early to conclude if this is an upward trend.
The investigation conducted by Natural Resources Wales under the Regulations had to be retaken following a Judicial Review earlier this year.
The original investigation completed in July 2013 had looked at environmental damage from 2009. This subsequent re-investigation looked at environmental damage caused since April 2007.