International award for restoring Welsh wetlands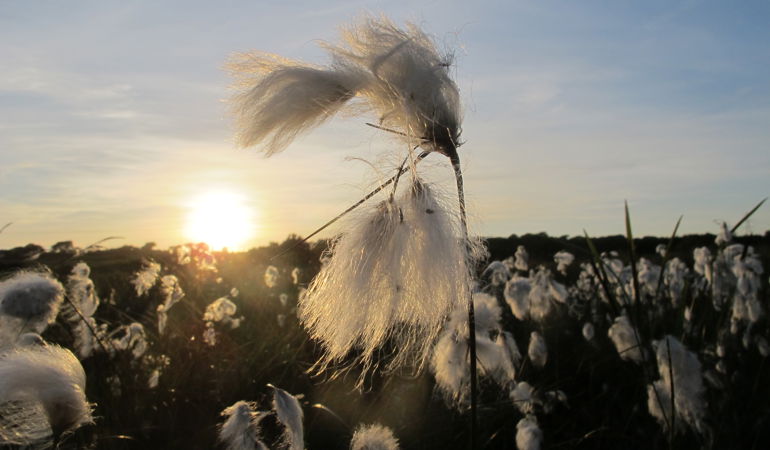 Natural Resources Wales' work to restore lowland wetlands in North Wales has been selected as a 'Best Nature' project in Europe.
Competing against projects from all other EU countries for the LIFE Nature programme awards, restoration work on the Pen Llyn and Anglesey Fens has been called 'inspirational' and 'pioneering' by the award judges.
One of Europe's largest wetland restoration projects, some 751 hectares (well over 1,000 football pitches) of fen habitat– a special type of rare wetland fed by mineral-rich water - has been restored over the five years of the project.
Working with local landowners, the fens have been transformed so that they, once again, lock in carbon that would otherwise be released into the atmosphere contributing to climate change.
They also harbour a wealth of rare wildlife – from birds such as curlew and golden plover to dragonflies and damselflies, rare marsh plants and blankets of flower meadows.
The restored fens also help store water which can reduce the risk of flooding in lower lying areas, help purify water supplies and are great places to visit to enjoy nature at its best.
Justin Hanson, who managed the Llyn and Anglesey Fens Project said: "Restoring peatlands is essential and brings multiple benefits to society.
"After years of neglect it was a privilege to work in partnership with local landowners and others to bring the Anglesey and Llyn fens back into good condition.
"I'm delighted that our work has been recognised. There is still a huge amount to be done and we look forward to applying the experience gained to other conservation projects to enhance Wales' natural heritage, so that future generations continue to benefit from Wales' natural resources."
The restored wetlands include the National nature reserves of Cors Erddreiniog, Cors Bodeilio, Cors Goch on Anglesey and Cors Geirch on the Llyn peninsula, as well as smaller sites.
The work involved removing soil to restore a large area of degraded peat; mowing and burning overgrown vegetation; opening-up land so that it could be grazed once again; removing scrub; restoring springs and streams; getting the water levels right and slowing its flow across the site; and improving access for people to enjoy nature.
Watch the video of the restoration work: https://www.youtube.com/watch?v=YMicyYZpXa8