Forestry pilot reaping rewards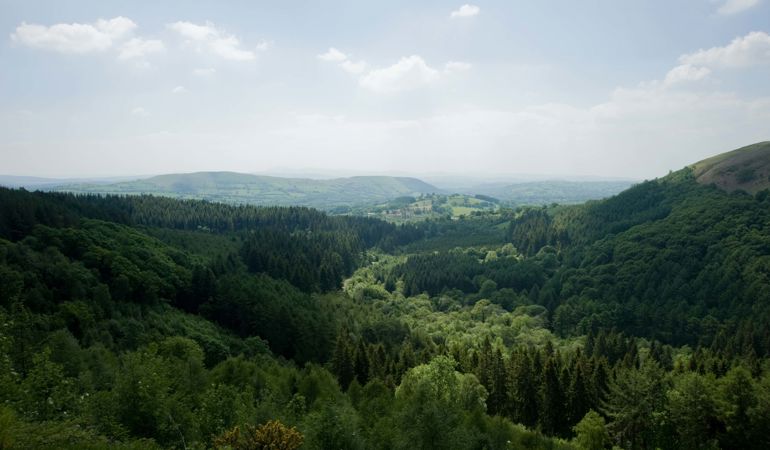 Investment in new logging machinery is placing Natural Resources Wales (NRW) at the cutting edge of the forestry industry, as well as increasing efficiency and saving money.
New harvesting and forwarding machines are being piloted in conjunction with Komatsu to help the environmental body to react more quickly to incidents and market demands. 
The mapping software in the machines allows NRW to produce timber to tight specifications, identifying and targeting specific sizes or types of timber quickly and efficiently to meet customer requirements and maximise the value of its timber going to market. 
It also means that teams can react to outbreaks of tree disease quickly, where felling is often required within a very specific time frame under a Statutory Plant Health Notice.  
The ability to plan and work quicker and more flexibly also benefits recreational users of the forests – walkers, mountain bikers and horse riders – as it means NRW can limit the amount of time paths and trails have to close for felling operations.
Ian Sachs, Head of Harvesting for Natural Resources Wales said: 
"This pilot is helping to revolutionise the way we manage our forests, and helping us to set the industry standard. 
"Timber production is a vital funding stream for our organisation, with 690,000 tonnes of timber being sent to market each year, generating around £15m a year in income. 
"In addition to this, we also know how important forests are for tourism, so by improving our operations, we're also improving our forests for people and the wider economy." 
John Geddes, for Komatsu, explained: "This is our first pilot scheme in mainland UK designed to help the customer and we feel it's working well with NRW. 
"The feedback from the teams involved in the pilot will help us to fine tune our machines so they can help businesses and organisations elsewhere."