Environment apprenticeships for young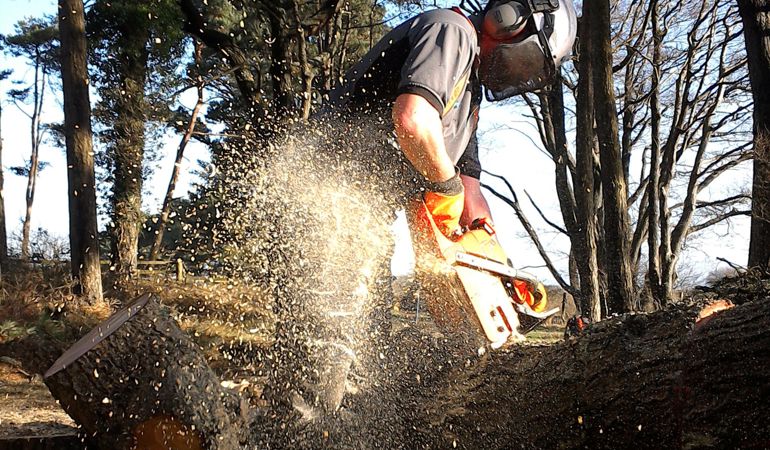 Young people with an interest in the Welsh environment are being urged to apply for an apprenticeship scheme.
Natural Resources Wales (NRW) is offering the chance for 10 college and sixth form leavers to join its successful Cyfoeth scheme. 
They are looking for young people who enjoy working outdoors to learn a wide range of tasks. 
The scheme is offering one to three years paid experience in South and Mid Wales in areas such as flood defence maintenance and incident response, habitat creation and restoration, tree harvesting and recreation within the woodland. 
During the apprenticeship young people will be able to work towards an industry recognised qualification, as well as the opportunity to secure permanent employment within the organisation. 
The window for applications is open until 14 August 2015. 
NRW's Cyfoeth apprenticeship scheme has previously taken on nine people to work in the organisation's Information and Communications Technology (ICT) team. 
Hugh Jones, Head of Forest Operations at Natural Resources Wales said: 
"We've celebrated the successful qualification of the first apprentices. 
"They worked alongside ICT professionals to develop their skills, and have now been appointed to permanent jobs with the organisation. 
"With the scheme now extended to include apprenticeships in both conservation and forestry, there's even more opportunity for young people to learn a profession to create a more skilled workforce for Wales."