Drop in sessions for people to ask about felling at Cwmcarn forest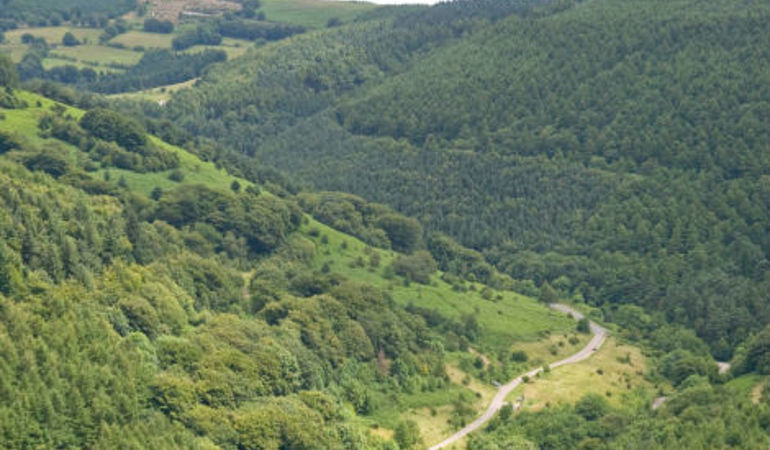 Natural Resources Wales is inviting people who live near or enjoy Cwmcarn forest to find out more about plans to close the Forest Drive road. This is necessary in order to carry out felling work to combat a disease killing larch trees which account for 78% of the trees along the drive. 10am – 2pm Sunday 21 September 10am – 2pm Monday 22 September Cwmcarn Forest Visitor Centre.
Natural Resources Wales will close the Forest Drive road later this year to carry out large-scale felling of larch trees affected by a highly infectious and untreatable disease.
Forest Drive, a seven mile road through Cwmcarn forest, will close on Sunday 2 November 2014 to allow felling teams to safely prepare, fell and remove more than 150,000 affected trees from over 162 hectares (400 acres) of infected forestry.
The rest of the attraction including a visitor centre, play areas, footpaths and mountain bike trails, will remain open all year round.
The difficult decision to close the forest road has been taken as it would not be safe or practical for motorists to use during our felling and harvesting operations.  
Andy Schofield, Regional Land Manager for Natural Resources Wales, said:
"We have arranged these sessions as we understand that many people are concerned about the planned felling operation and have questioned why we have to close the road.
"People can stop by and ask staff any questions they have about the work and our future plans for the forest.
"We also want to reassure people that our long term aim for this forest is to restore and improve the area so it can remain a fantastic attraction and continue to play an important role for the people and the economy in the area."
If people cannot make any of the drop-in sessions, they can send any questions to cwmcarn@naturalresourceswales.gov.uk. The answers will be posted on the Natural Resources Wales website.