Construction to start on £10m flood scheme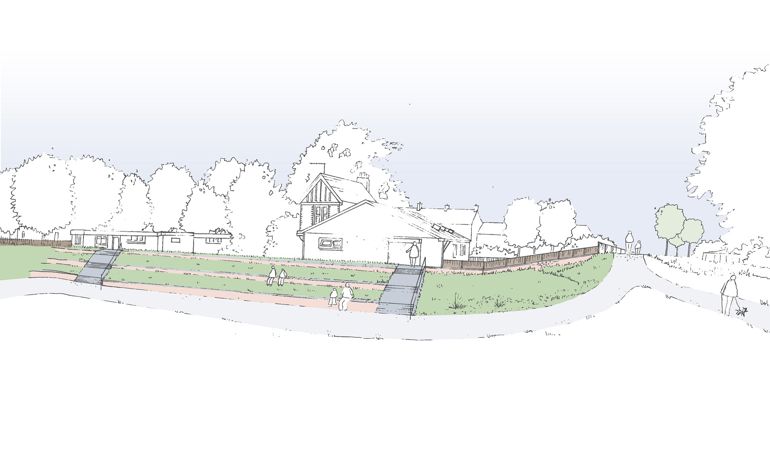 Construction of a new scheme to improve flood protection for more than 660 properties in South East Wales is set to begin in the autumn.
Natural Resources Wales has awarded the £10 million construction contract for the flood scheme in Crindau, Newport, to Galliford Try.
The proposed scheme will extend along the banks of the River Usk and Crindau Pill, a tributary of the Usk, between the M4 motorway and the mainline railway.
The contractor has to meet several planning conditions before it can start work on the ground.
Work will begin with the contractor installing sheet piling north of the Lyne Road bridge and building earth embankments and flood walls south of the bridge.
The main compound will be next door to Harold John Ltd on Adelaide Street.
The scheme will also improve the local environment and create a new amenity area.
An embankment will run through Shaftesbury Park and grassed terraces will be created for people to sit and watch matches on the playing field. The park will also benefit from new foot and cycle paths, trees and shrubs.
Tim England, Flood Risk Manager Operations South East from Natural Resources Wales, said:
"Keeping communities safe from flooding is one of our key roles and there is a long history of tidal flooding in Crindau.
"More recently we've seen some near misses as tidal surges have coincided with high spring tides.
"This scheme will be an important step forward in reducing flood risk for local people and businesses as well as improving the environmental amenity.
"We can't always prevent flooding from happening, but in areas such as Crindau there are measures we can take to reduce the chances of it happening.
"We're confident that this new scheme will really make a difference to people living and working in Crindau who have lived with the threat of flooding for many years."
People who want more information and latest news on the Crindau flood risk management scheme can visit www.naturalresources.wales/crindau.
Anyone concerned about flooding can check their flood risk, and find out if a free flood warning service is available in their area by calling Floodline on 0345 988 1188 or by visiting www.naturalresources.wales/flooding.