All Welsh bathing waters pass the test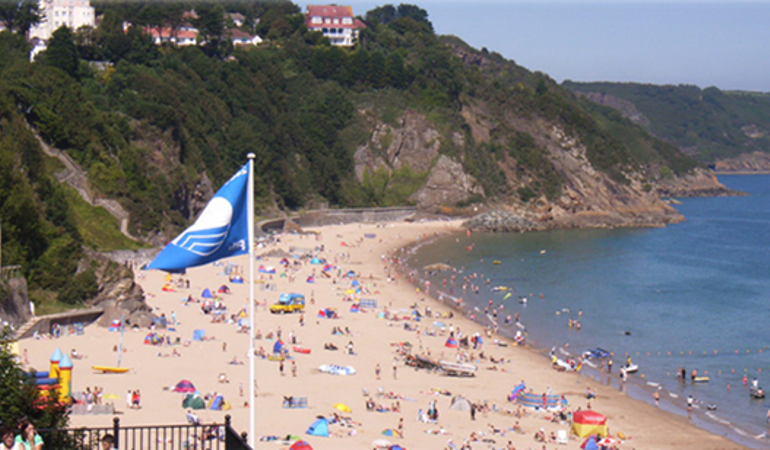 New EU results have shown all identified bathing waters in Wales have met new stricter European classifications for water quality.
82 of the 102 bathing waters in Wales achieved the higher classification of excellent, with 16 achieving good and 4 sufficient. No Welsh bathing water was classed as poor.
Emyr Roberts, Chief Executive of Natural Resources Wales, said:
"Clean bathing waters are important for the economy, for our coastal communities and for wildlife in our seas.
"It's great news that all of the Welsh bathing waters passed the quality test this year. Even with the tough new EU standards, over three-quarters of our bathing waters were of an excellent standard this summer.
"With clean bathing waters, our coast and natural environment will continue to provide huge benefits to the people of Wales and to our visitors.
"A seaside holiday or day out at the beach are amongst the most popular activities for many families. So this achievement is great news for the people, environment and economy of Wales.
"Our challenge now is to maintain this standard, and we will continue to work hard to protect and enhance our natural resources, and to ensure that our water quality remains high."
If you would like to find out some information about the water quality at your local beach, please use the following link:-
http://environment.data.gov.uk/wales/bathing-waters/profiles/index.html