Chair
Welsh Government will be appointing an interim Chair shortly whilst they recruit a new Chair for Natural Resources Wales.
Dr Madeleine Havard (Deputy Chair)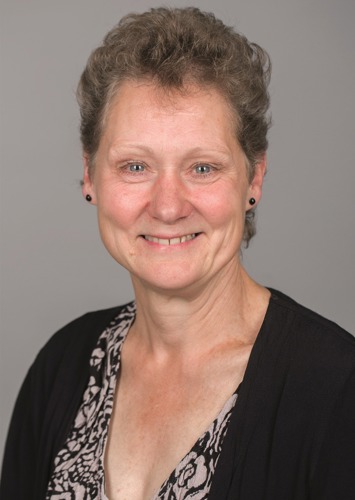 Dr Madeleine Havard is an environmental scientist. She studied Zoology and Environmental Studies, and gained a PhD in Estuarine Biology and Chemistry. She has worked in both public and voluntary sector environmental organisations (Nature Conservancy Council, WWF-UK, The Wildlife Trust of South and West Wales), and as a Lecturer in Natural / Environmental Science at Cardiff University and The Open University in Wales.
Throughout her career, Madeleine has been involved with a number of environmental and educational organisations in a variety of capacities, from practical conservation volunteer to Trustee/Board Member and Chair. Currently she is a member of the UK Joint Nature Conservation Committee, representing NRW.
Appointed until 31 October 2018
Sir Paul Williams, OBE, CStJ, DL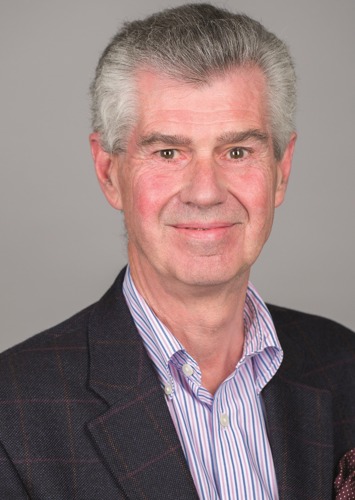 Sir Paul is a non-executive director of Natural Resources Wales and Chair of the People and Remuneration Committee. An Associate of Harvey Nash an international recruitment consultancy. He is a member of the Bevan Commission and Chair of the Public Transport Users Advisory Panel. He is a Trustee and Chair of the Royal Masonic Benevolent Institution Care Company and Trustee for the Masonic Charitable Foundation. In 2017 he was appointed Prior of the Priory of Wales of the Order of St. John,  which is Wales' leading first aid charity.
Sir Paul's distinguished career in the National Health Service spanned forty five years. He was the Chief Executive Officer of three NHS Trusts and President of the Institute of Healthcare Management. His final job was Director General for Health and Social Services, Welsh Assembly Government and CEO, NHS Wales. He is a Companion of the Chartered Institute of Management, a Companion of the Institute of Health Care Management and a Visiting Professor at the University of South Wales. Sir Paul holds a Post Graduate Diploma in Management Studies, an Honorary Doctorate from the University of South Wales and an Honorary Fellowship from Cardiff Metropolitan University.
He was High Sheriff of South Glamorgan in 2007/8 and appointed a Deputy Lord Lieutenant of South Glamorgan in 2010. Sir Paul was appointed Officer of the Order of the British Empire (OBE) in 2000 for services to the NHS in Wales.  He was appointed a Knight Bachelor in the Queen's 2011 Birthday Honours and a Knight of the Order of the Hospital of Jerusalem of St. John in 2016.
He is passionate about the countryside, walking and above all fly fishing on the rivers Wye, Usk and Dyfi.
Appointed until 31 October 2018
Andy Middleton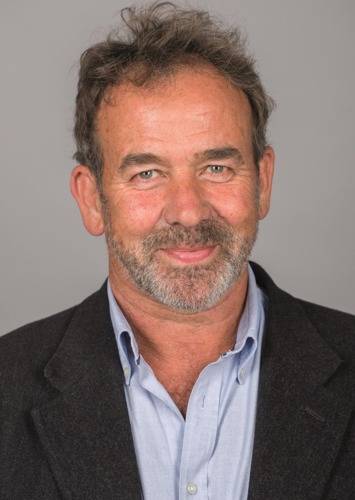 Andy is a social entrepreneur and environmental innovator. He is co-founder of Slipstream Futures, a new organisation helping business, government and third sector leaders maximise impact through coordinated effort. He is also Chief Exploration Officer at TYF in St Davids where he's building a global network of providers who use adventure and experiential education to re-connect people and teams to nature and creative problem solving.
He helps small businesses, corporates and government connect appropriate ambition on sustainability to operational and stakeholder engagement. Andy is Associate Director of INSPIRE, the Institute for Sustainable Practice, Innovation and Resource Effectiveness at the University of Wales, Trinity St Davids, and member of the Innovation Advisory Council for Wales. He is a founding partner of the Do Lectures, specialist mentor at Unreasonable Impact and a frequent keynote speaker on sustainability and new economics. Andy is a regular contributor on BBC Wales and social media.
Andy was a Council Member of the Countryside Council for Wales for five years and served as an appointed member on the board of the Pembrokeshire Coast National Park Authority.
Appointed until 31 October 2018
Nigel Reader CBE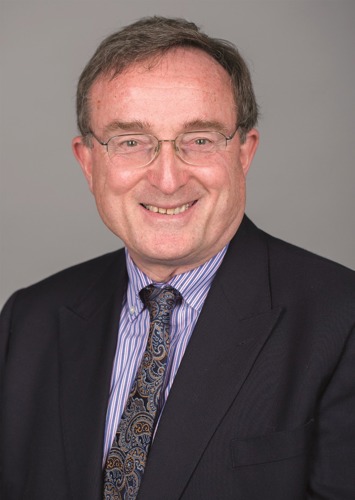 After a career of over 40 years spent mainly in the public sector Nigel Reader retired from his final full-time post as Finance Director of the Environment Agency in 2009. He has been a member of HM Treasury's Financial Reporting Advisory Board as well as a member of the Prince of Wales's Accounting for Sustainability Advisory Group. He served as a member of the Board of Trustees of the international development charity, WaterAid, from 1999 until 2011 and chaired WaterAid's Audit Committee for much of that time.
He is currently a member of the boards of the Marine Management Organisation, the Animal & Plant Health Agency and of Natural England where he chairs both the Audit and Risk Committee and the Remuneration Committee. He is a trustee and honorary treasurer for an international development charity Excellent Development and is a member of the Audit and Risk Committees of both Defra and JNCC.
He was awarded the CBE in 2007 for services to the natural environment.
Appointed until 31 October 2018
Dr Ruth Hall CB, FRCP, FFPH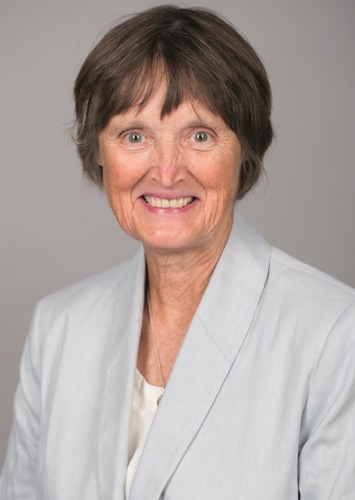 With a professional background in medicine and public health,  Ruth was Chief Medical Officer for Wales (1997 - 2005).
Previously a non-executive director of the Environment Agency, she has been a Board member of Natural Resources Wales, and has chaired Wales' National Access Forum, since 2013.
She is a member of the National Trust Council, the Canal and River Trust Council and is a Board member of Glandwr Cymru. Previously a Governor and Vice Chair of the Public Policy Institute Wales hosted by Cardiff University, she is now an adviser to its successor body, Wales' Centre for Public Policy.
Ruth is a non-executive Board member of Health Education and Improvement Wales, having co-Chaired the Mid Wales Healthcare Collaborative (2015 - 2018). She has acted as public health adviser to NICE (2005 - 15) and OFWAT (2009 - 12). She holds a visiting Chair at the University of the West of England, and is a Freeman of the City of London.

Appointed until 31 October 2018
Dr Elizabeth Haywood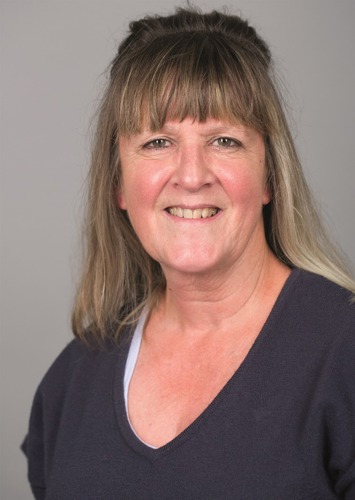 Elizabeth Haywood is an experienced SME director, NED and Chair, combining strategic leadership with a solid understanding of governance, financial control and the challenges of building a business. She was the Inaugural winner of the Welsh Woman of the Year Award (1994).
Elizabeth has worked internationally, in Europe and America. She has spent 25 years at the interface between private and public sectors and has experience in regulated industries (transport, energy). She was Director of the CBI in Wales before becoming Managing Director of a recruitment business.
She currently sits on the Boards of Leonard Cheshire Disability and Hendre Group.
Appointed until 8 November 2020
Karen Balmer    
Karen Balmer is a CIPFA qualified accountant and has over 30 years' experience of financial management, providing both operational and strategic financial leadership within the public, private and not-for-profit sectors. She combines this with her extensive HR and governance experience to support her roles as a NRW board member and as a trustee for other charitable organisations.
Karen is currently the Chief Executive of Groundwork North Wales, an environmental charity that works with partners to tackle the social, economic and environmental issues faced by local communities. Karen who has recently been appointed to the role of the Audit & Risk Assurance Committee Chair for NRW, also serves on the People and Remuneration Committee, the Flood Risk Management Advisory Group and is the Well-Being, Health & Safety Champion for the organisation.
Appointed until 8 November 2022
Howard Davies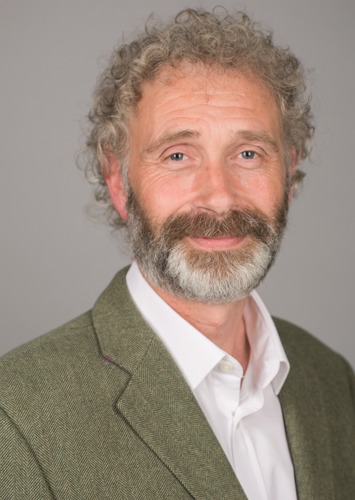 Howard Davies is passionate about the natural environment. He is Chief Executive of the National Association for Areas of Outstanding Natural Beauty and, before this, was Director of Wildlife Trusts Wales.
His career started in farming, later working for various practical conservation focused organisations in the third and public sector, before moving on to work within the Countryside Council for Wales' Protected Landscapes team.
Howard has a degree in Natural Sciences with Biology, a passionate interest in the relationship between people and place and actively promotes collaboration and consensus building. He is experienced in strategic planning and team development, is a Fellow of the Royal Geographical Society and a member of the IUCN's World Commission on Protected Areas.

Appointed until 8 November 2020

Zoë Henderson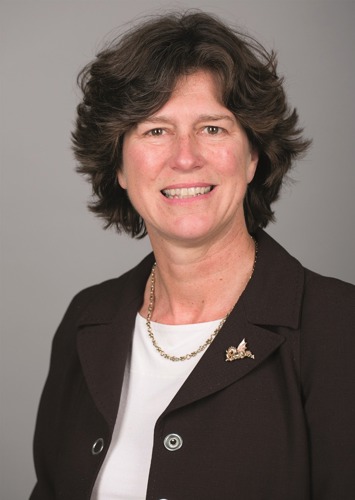 Zoë Henderson is a farmer's daughter from North Wales who read Agricultural Economics at London University before embarking on a 25 year career in business and marketing with The Dow Chemical Company.  During this time, she worked at a senior level in the UK, Europe and the United States in a variety of leadership roles in the crop protection, seeds and biotechnology businesses.
She has wide experience in agriculture, leadership, strategic business development, marketing, new business and human resource development and has always played an active role in industry issues and representation.
Zoë served as a Non-Executive Board member on AHDB Potatoes, a sector of the Agricultural and Horticultural Development Board (AHDB) for six years and is the NRW Board's Equality and Diversity Champion. In addition she is Chair of the Welsh Land management Forum and of the industry wide Sub-group on Agricultural Pollution.
She has also provided consultancy support to various projects and businesses, runs a small interiors and curtain business and is managing a project to develop a holiday destination on the family farm in North Wales. She is a Trustee of The Discovering Old Welsh Houses Group, a steward at The Royal Welsh Show and sits on various committees.

Appointed until 8 November 2022
Chris Blake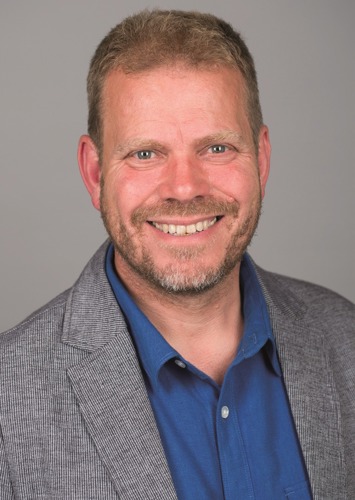 Chris Blake is a prominent practitioner in the community energy and community regeneration sectors within Wales.  He was a founding Director of The Green Valleys, joint winners of NESTA's Big Green Challenge, and of Community Energy Wales.  He also Chairs the Steering Committee of the Lottery Funded RENEW Wales project. He has had a wide commercial experience within the publishing and mediatech industries as CEO entrepreneur and investor. 
Appointed until 8 November 2020
Clare Pillman (Chief Executive)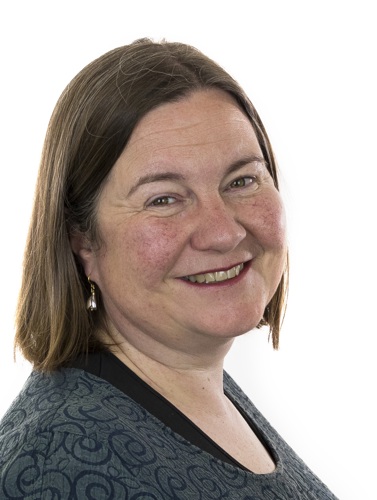 Clare Pillman joined the Civil Service in 1990 after studying at St Andrew's University and the Courtauld Institute of Art.  She has worked in a number of different UK Government Departments, including the Department for National Heritage, the Treasury and the Ministry of Justice.  In 2004 Clare moved back to Wales to work for the newly created Courts Service, which brought together the Crown and County Courts with the Magistrates Courts for the first time.  During this time she chaired the North Wales Local Criminal Justice Board, led the campaign for a prison in North Wales and led Her Majesty's Courts Service Wales (HMCS) to become the first Wales-wide body to receive the Chartermark award for Customer Service. 
Clare returned to London in 2011 to become Director of Culture at the Department of Culture, Media and Sport.  She led the work on the Cultural Olympiad and a major change programme within the Department.  Since then, she has led work to develop new strategies for Sport, Tourism and Culture, overseen the delivery of events such as the Rugby World Cup and the World Athletics Championships, developed and led the programme to commemorate the Centenary of the First World War, and created new models of governance and financing for organisations such as Historic England, English Heritage, the Royal Parks and Visit Britain.
Clare is currently a Board Member of National Theatre Wales; the North Wales Building Preservation Trust and a Council Member of the Welsh Historic Gardens Trust.  Prior to this she was a Trustee of the Institute of Cancer Research in London for ten years.
Clare started learning Welsh formally when she was Director of HMCS Wales.  She took her GCSE in 2009 and in the same year was honoured at the Bala Eisteddfod for her contribution to bilingualism in the justice system.
Board Members' register of interests
In order for Natural Resources Wales to comply with the openness and accountability standards set by the Office of the Commissioner of Public Appointments (OCPA), our Board members are required to declare any interests which may be relevant to the organisation's work.
All Board members are asked to declare any personal and non-personal interests (for example, those relating to university departments for which a member may be responsible) which they feel might conflict with their responsibilities as a Board member, or which may be perceived, by a reasonable member of the public, to influence their judgement.
Board members are asked to declare both financial and non-financial interests.
Members are also asked to declare at the start of Board meetings any specific interests they may hold which are relevant to agenda items. In such cases, the member is asked to withdraw while those specific items are discussed. 
Board members' allowances
Members of the Board are reimbursed for the costs they incur when travelling on Natural Resources Wales business, including training courses. Costs covered include accommodation, subsistence (including meals and refreshments) and travel.
We recognise that many of our representatives need to travel as part of their everyday business, to ensure that our ambitious business plan targets are delivered. We use the most appropriate methods of travel, and take into consideration sustainability, convenience and efficiency (both for the individual and for Natural Resources Wales), as well as the cost to the organisation.
Details of remuneration will be published in the Annual Report and Accounts.
Contact us
Related document downloads