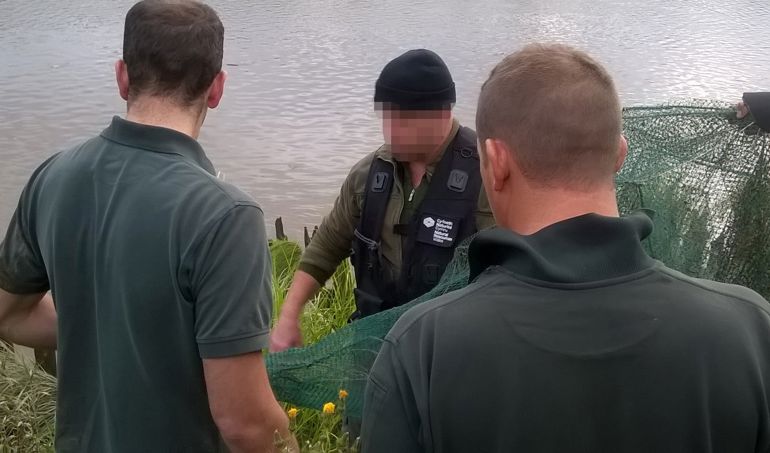 A man was detained on suspicion of illegal fishing during a dawn patrol by Natural Resources Wales (NRW) and North Wales Police Rural Crime team.
On investigation it was found that the man had caught a number of European Eels, as well as a flatfish.
The European Eel is a protected species having been in decline for several decades.
Matt Roberts, North Environmental Crime Team Leader for Natural Resources Wales said:
"We are here to protect endangered species such as the European Eel.
"At 5.35 am today (Thursday, 4 August) during a routine patrol we found and detained a man setting up an illegal fyke net on Balderton Brook, a tributary of the River Dee
"He was interviewed by the officers and reported for Fisheries Offences.
"The net was seized and the catch returned to the water."
If anyone else sees any illegal fishing or something suspicious they should call the NRW hotline on 0800 807060."